MADAM MARIE DORION FAMILY
RECOGNITION & CELEBRATION
10 AM Saturday, June 18th 2011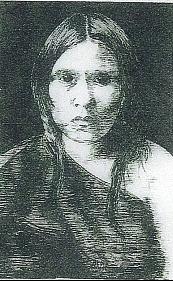 Calling All Ancestors and Admirers of Madam Marie Dorion
The Brooks Historical Society and Depot Museum will be hosting an open house celebration to recognize the
magnificent contributions that Madam Marie Ayvoie Dorion Toupin made to the Pacific Northwest.
Come and help us celebrate the recognition of Madam Dorion. We will honor her courage and tenacity that stands
out not only in our territorial history but in our family ancestry as well.
Meet Jane Kirkpatrick a guest speaker and award winning author. She has written a series of novels that weave fact
with fiction, based on the life of Madam Dorian. Ms. Kirkpatrick will also be available for a book signing
Come and join us at the Brooks Historical Society and Depot Museum on Saturday June 18, 2011.
Directions to the Depot Museum:
From I-5 take exit 263, go west approximately 1/4 mile to:
Antique Powerland, 3995 Brooklake Rd., Brooks, OR 97303
Please RSVP to jennifercorvallis@yahoo.com
Light refreshmentwill be served.<![if !vml]><![endif]>